Brows, Lashes and Skin Revision
Brows, Lashes and Skin Revision
Brows, Lashes and Skin Revision
Brows, Lashes and Skin Revision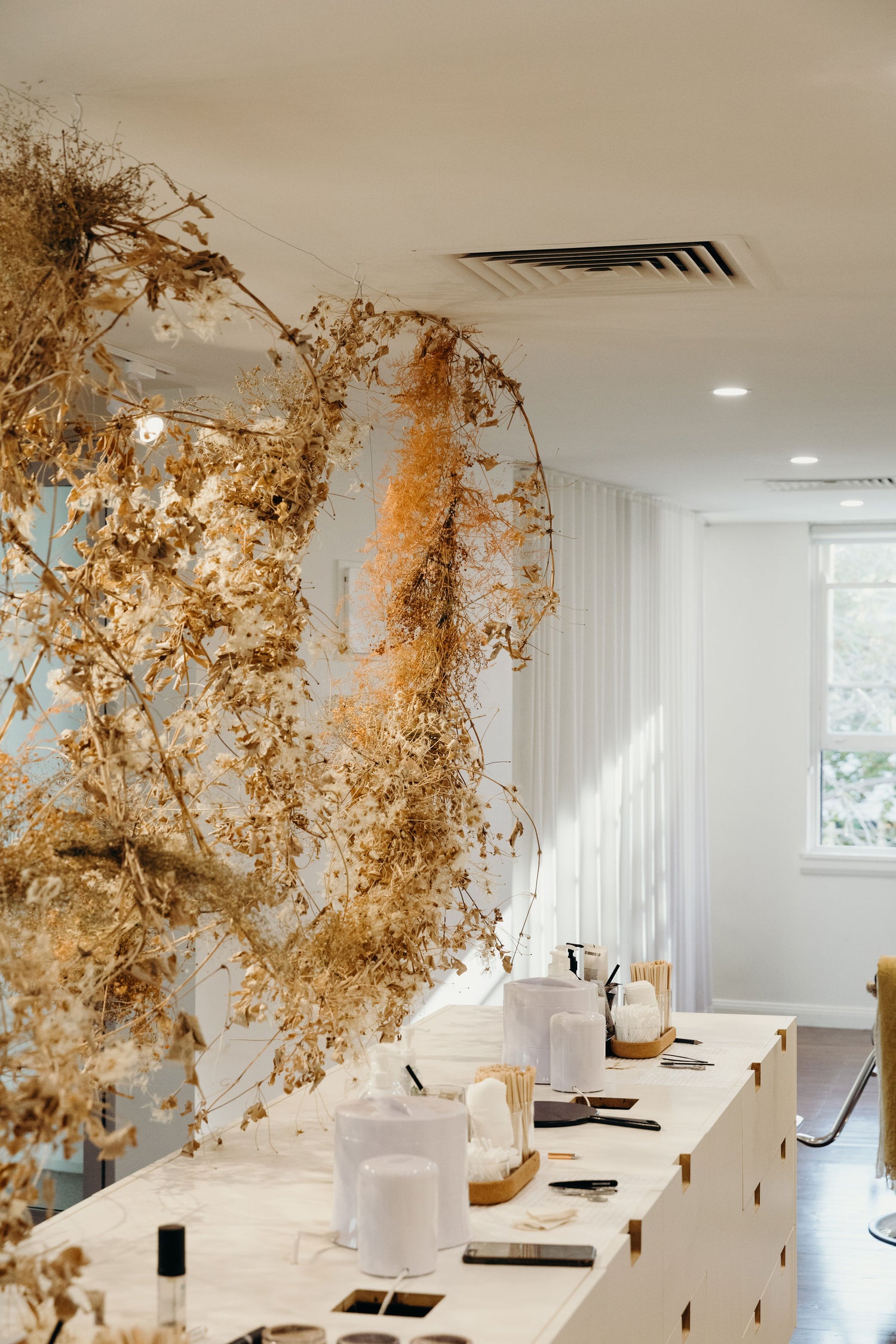 Work Alongside Us.
We want to share our oases with YOU.
We welcome creatives/likeminded humans to work alongside us in our Manuka studio; health & wellness professionals, beauty technicians, tattoo experts, artists alike, small ecommerce business owners, photographers etc.
The Bays.
2x light soaked private rooms available on Sundays, Mondays & Tuesdays with storage, a working bench and beautiful heritage windows looking onto the street.
1x private room available on Sundays, Mondays and Tuesdays with storage, a working bench, and sink.
2x chairs available in our open plan studio for makeup artists, brow technicians and hair stylists. Available 7 days a week working alongside our brow team. the studio offers a lot of natural light and is a very fluid and communal space.
All bays are available for permanent residency or short-stay.
The Hire.
Full studio hire available for photoshoots and events upon request. (Full day and half day flat rates.)
- Please email Hannah@the-lab.com.au or DM our instagram account @itsthelab for all enquiries. We'd love to have you!!! -
Work With Us.
We are looking for amazing humans to join our small team of dedicated beauty gurus!
We are seeking experienced humans in the following roles across both our Canberra and Bondi locations:
Brow Specialist
Lash Lift Specialist
Administrative Manager 
Creative and Marketing operations manager 

Us.
From humble beginnings The Lab has grown to become Canberra's ultimate beauty destination. We are proud of our standing in the Canberra community and our unique approach to beauty and business. We specialise in brow sculpting, lash lifts and skin health. We believe in elevating our client's natural beauty in a fun and supportive environment.
Our clients are our favourite people, we live to give them confidence in their own beauty. The foundation of our fantastic culture is our values – inclusive, fun, authentic and educational.
We offer:
Above award pay
4 day working week
Certain positions are available to work remotely. 
A great work environment in a friendly team
High quality & extensive training and continual development
FRIDAY LUNCHES
Great banter
You.
You are committed to a career in the beauty industry. You want to push the boundaries of the industry and love working in a small team. You have a passion for service delivery, you want the best for your clients and know that sometimes that means going above and beyond.
You have experience in one or more of the above roles and hold a diploma level or certificate IV level qualification in the given area.
 You understand that a reputation like the Lab's is precious and requires hard work and dedication to your craft to maintain. 
You understand the value of your time and that flexible working conditions are key.  
The Role.
We are friendly and fun, but we work hard in a fast-paced environment. 
Experience would be great and is preferred, but we understand everyone has to start somewhere and are willing to train if you're the right person!
We believe in long term career development. Ample training is provided in house and through external training providers during the duration of your employment. \We are dedicated to constantly helping you to learn and up skill in your craft. 
We acknowledge that diversity is something we need to improve on– so we want to encourage all eligible applicants to apply. If you think the application process is a barrier to applying we would be happy to talk through another application process that would suit you.
- Please email Hannah@the-lab.com.au or DM our instagram account @itsthelab for all enquiries. We'd love to have you!!! -
Skin
The Skin
Prescribing to the principle of 'Keeping it real' We utilise the skin's innate ability to regenerate and rebuild through the provision of the highest level of professional skin revision.
Far from quick fixes or invasive procedures The Lab takes a focused, holistic approach to the body's largest organ by harnessing the power of your natural chemistry. The idea is to enhance your 'born this way' beauty by enabling your skin to function optimally (as nature intended), giving you confidence to glow sans cosmetics and giving rise to the #breakupwithyourmakeup revolution.
Every service is specifically designed and customised to support your skin. The team are committed to providing you with...
the highest grade botanical ingredients that mimic your natural chemistry and are accepted by your cells.
the latest in technology that respects the integrity of your skin.
the unwavering commitment to education, training and development..
In turn it requires a commitment from you to protect and maintain the results at home and commit to regular treatments as required so we can guarantee and achieve long lasting overall skin health.
*Every skin treatment (apart from LED Light Therapy and Glow Slow treatments) require a Skin Consult 
The Skin Consultation.  $120
1 hour, 30 minutes.
This is a stand alone introductory experience with one of our experienced skin revision specialists which includes an LED light Therapy treatment and serum infusion valued at $90.
The consultation begins with an in-depth but informal chat all about the products and treatments we utilise, along with an education on the science of the skin. This is followed by a cleanse and complete skin analysis including diagnostic images using our Observ analysis machine, plus a product prescription and program plan. This serves as an informative step in an ongoing routine. 
Virtual Skin Consultation $75
45 minutes.
Speak with our skin expert from the comfort of your couch or on your lunch break. You can opt for a phone call or a zoom chat from anywhere you are!
Book online anytime.
The First Time Enzyme $350
2 hours 45 minutes.
Your first Enzyme Treatment follows the initial consultation. Your skin specialist will have prepared a program tailored precisely to support your skin and address your concerns. The program and home prescription will change as your skin inevitably does.
Every treatment will include a variation of our DMK Enzyme Therapy Treatment.
All treatments are on a prescription basis only and are decided upon and directed by your personal skin specialist, you can see them here.
Exfoliation, LED & Enzyme Therapy

$280-$400

2 hours - 2.5 hours.

All treatments are on a prescription basis only and are decided upon and directed by your personal skin specialist. All treatments include a cleanse, exfoliation, Healite LED light therapy, DMK Enzyme Therapy masque with a guided meditation/chill beats + a serum and SPF infusion to finish. 

 
Masque & Meditate.

$230
1 hour 30 minutes.
Check in and tune out. Enjoy the benefits of the DMK Enzyme Therapy masque and Healite LED light therapy whilst being immersed in a guided meditation or chill playlist curated by us. A great service for those who are time poor or for those with impaired, reactive, stressed or sensitive skins.
Self service LED Light Therapy $70
or $50 added onto any service
30 minutes
Healite II is a new, non invasive concept designed to maximise facial rejuvenation by working with the body's own natural processes. It stimulates naturally occurring regeneration and repair processes of the skin.
Photobiostimulation (a concept of rejuvenation that works on cellular activities) is a direct action from the light on the cells that boosts the production of collagen and elastin.
Pain free and safe for all skins, Healite II is incredibly healing and will improve inflammation, redness and acne problems, pore size, rosacea and reduce the signs caused by the natural ageing process.
The benefits of LED light therapy surpass that just of the skin, bringing the body's nervous system into it's parasympathetic state (rest, digest & calm state) providing the perfect treatment for unwinding and recharging. 
The treatment includes an introduction to the treatment room by one of our trained skin specialists including a skin cleanse and guide on how to use our Healite II LED machine. Enjoy a guided audio meditation and self apply your prescribed post-light serum & SPF infusion before heading to our cactus courtyard to enjoy an antioxidant and vitamin filled drink from The Beauty Chef. It is recommended 2 treatments per week for 4 weeks for optimal results.
Glow Slow.

 $130
45 minutes
Glow Slowwww and enjoy the benefits of Guided Meditation from our friends at Bodhifit Studio or Chill Tunes curated by our Lab team while you reconnect, relax and rejuvenate. The treatment includes a light exfoliation, hydrating masque, Healite LED light Therapy + serum & SPF infusion to finish.
MicroNeedling

 
Full Face - 1 hour $350
Full Face w/ Enzyme Therapy Add On  - 2 hours $450 
Neck and Décolletage - 1 hour $350 
Neck and Décolletage w/ Enzyme Therapy Add On - 2 hours $450
Full Face, Neck and Décolletage - 1.5 hours $550 
Full Face, Neck and Décolletage w/ Enzyme Therapy Add On - 2.5 hours $650
Micro needling is the number 1 treatment worldwide for skin rejuvenation. It utilises the body's own natural healing mechanisms. The process is safe, simple and effective, plus the results are natural! Skin needling can treat an incredibly large variety of skin conditions and each treatment has the ability to make the skin stronger, healthier and youthfully functioning. In addition to this, it is very low risk, can be used on a variety of skin types, skin tones & skin conditions, requires minimal downtime and respects the health and integrity of your skin at all times.
 The Benefits.
Refines enlarged pores
Helps with the treatment of congestion and breakouts
Helps to reverse & prevent signs of aging
Improves texture and tone
Minimises scarring
Increases collagen, elastin and hyaluronic acid production
Helps break down the over production of capillary networks and stimulates strong, healthy vessel production
Increases oxygenation and circulation
Helps normalise melanocyte function to assist with pigmentation
Improves your natural desquamating process
Aids in detoxification
Through…
Maximising the penetration of essential cell nutrients.
Maximising the release of growth factors: A natural occurring substance capable of stimulating cellular growth, proliferation, healing and cellular differentiation.
All while respecting the three main target cells and the integrity of the skin.

Keratinocytes (produces keratin)
Melanocytes (produces pigment)
Fibroblasts (produces collagen, elastin and hyaluronic acid)
The Machine.
Why Exceed?
Exceed is a medical microneedling device created and manufactured in Germany to the highest standard..
FDA approved as a class 2 medical device
TGA approved as a class 2b medical device (ARTG: 315425)
Medsafe listed in New Zealand
CE and ISO Certifications
The Skin.
Your results and the health of your skin is of paramount importance. Subsequently we will not needle unhealthy skin. Pre-needling we recommend you…
1. Chat with one of our skin specialists to garuantee that skin needling is the most beneficial treatment option for your skin concerns and goals.
2. Vigilantly use topical skincare and internal supplements recommended by your skin professional as well as maintain healthy water intake, oral nutrition, sleep & stress management. These things will provide as healthy building blocks for optimal results post-needling.
3. Combine the power of Healite LED light therapy and skin needling.
The ideal method for combining LED and skin needling is pre and post treatment.
X2 LED Treatments per week for 4 weeks prior to skin needling. This primes the skin cells and ensures they have sufficient ATP (cellular energy) to perform well in the healing stages following a skin needling treatment.
It also works well to perform LED in conjunction with the DMK Enzyme Treatment 3-5 days post Skin Needling to keep ATP levels high and softly remove any redundant, flakey cell material that has moved through post needling.
 Find more information about our skin services here: