Brows, Lashes and Skin Revision
Brows, Lashes and Skin Revision
Brows, Lashes and Skin Revision
Brows, Lashes and Skin Revision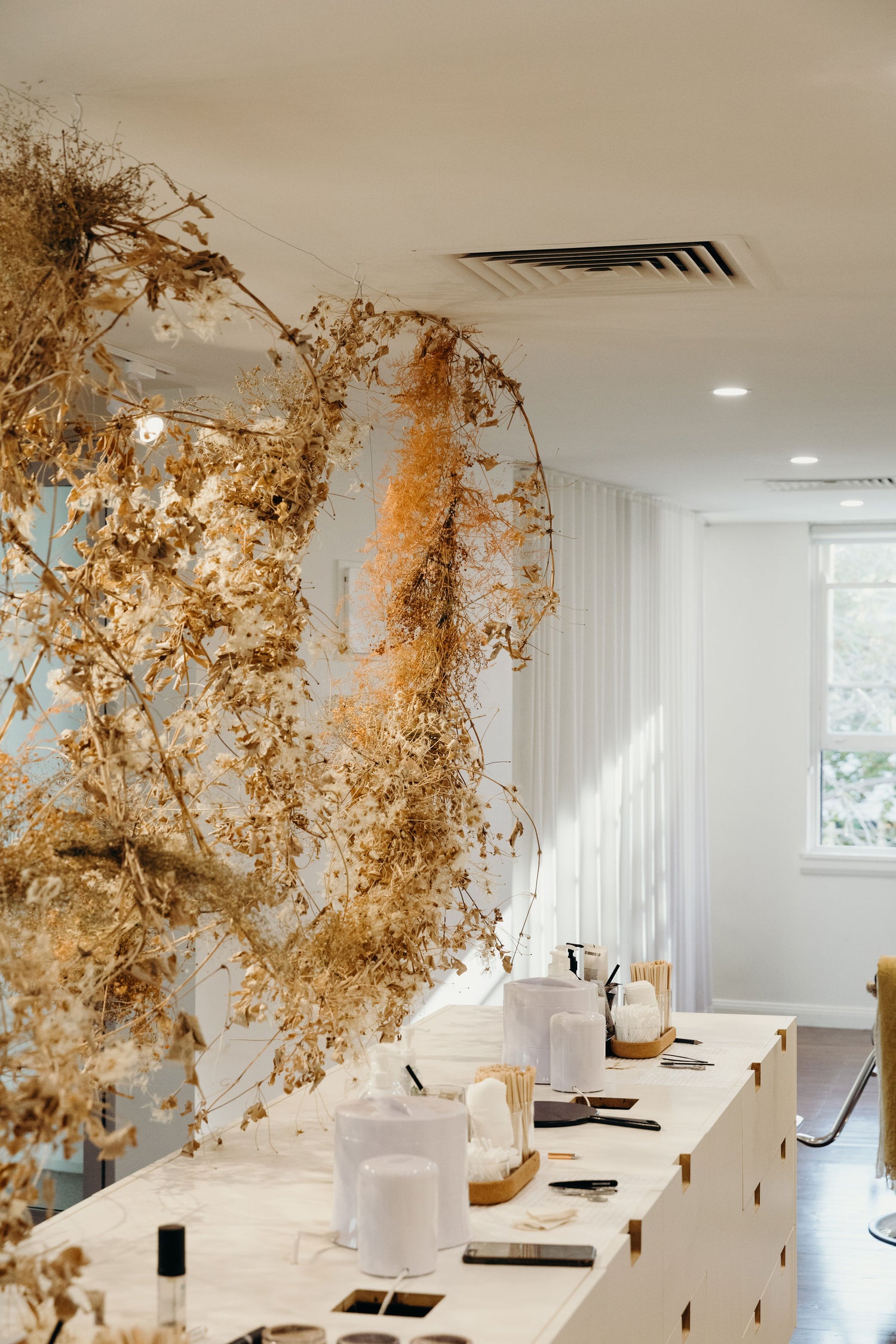 Work Alongside Us.
We want to share our oases with YOU.
We welcome creatives/likeminded humans to work alongside us in our Manuka studio; health & wellness professionals, beauty technicians, tattoo experts, artists alike, small ecommerce business owners, photographers etc.
The Bays.
2x light soaked private rooms available on Sundays, Mondays & Tuesdays with storage, a working bench and beautiful heritage windows looking onto the street.
1x private room available on Sundays, Mondays and Tuesdays with storage, a working bench, and sink.
2x chairs available in our open plan studio for makeup artists, brow technicians and hair stylists. Available 7 days a week working alongside our brow team. the studio offers a lot of natural light and is a very fluid and communal space.
All bays are available for permanent residency or short-stay.
The Hire.
Full studio hire available for photoshoots and events upon request. (Full day and half day flat rates.)
- Please email Hannah@the-lab.com.au or DM our instagram account @itsthelab for all enquiries. We'd love to have you!!! -
Work With Us.
We are looking for amazing humans to join our small team of dedicated beauty gurus!
We are seeking experienced humans in the following roles across both our Canberra and Bondi locations:
Brow Specialist
Lash Lift Specialist
Administrative Manager 
Creative and Marketing operations manager 

Us.
From humble beginnings The Lab has grown to become Canberra's ultimate beauty destination. We are proud of our standing in the Canberra community and our unique approach to beauty and business. We specialise in brow sculpting, lash lifts and skin health. We believe in elevating our client's natural beauty in a fun and supportive environment.
Our clients are our favourite people, we live to give them confidence in their own beauty. The foundation of our fantastic culture is our values – inclusive, fun, authentic and educational.
We offer:
Above award pay
4 day working week
Certain positions are available to work remotely. 
A great work environment in a friendly team
High quality & extensive training and continual development
FRIDAY LUNCHES
Great banter
You.
You are committed to a career in the beauty industry. You want to push the boundaries of the industry and love working in a small team. You have a passion for service delivery, you want the best for your clients and know that sometimes that means going above and beyond.
You have experience in one or more of the above roles and hold a diploma level or certificate IV level qualification in the given area.
 You understand that a reputation like the Lab's is precious and requires hard work and dedication to your craft to maintain. 
You understand the value of your time and that flexible working conditions are key.  
The Role.
We are friendly and fun, but we work hard in a fast-paced environment. 
Experience would be great and is preferred, but we understand everyone has to start somewhere and are willing to train if you're the right person!
We believe in long term career development. Ample training is provided in house and through external training providers during the duration of your employment. \We are dedicated to constantly helping you to learn and up skill in your craft. 
We acknowledge that diversity is something we need to improve on– so we want to encourage all eligible applicants to apply. If you think the application process is a barrier to applying we would be happy to talk through another application process that would suit you.
- Please email Hannah@the-lab.com.au or DM our instagram account @itsthelab for all enquiries. We'd love to have you!!! -
Brows & Lashes
Brows and Lashes.
The Tidy.
The First Time Tint & Tidy $80
Includes: Thorough consultation, the lab signature wax and tweeze, cold compress, cooling gel, plus mineral cover and brow fill (look & learn) 
(this also applies to clients who haven't been to the studio for 12 months or more)
- 6 to 8 weeks of outgrowth is recommended
- Existing clients
- Existing clients
WAX add-ons.
Lip $20
Chin $20
Sides $20 
The Tint.
Includes: Custom cocktail of colours mixed to suit your brow hair colour, skin tone & personal preference.
Existing Clients. (please also refer to packages below) 
The Packages.

 
Tint & Tidy.
Brow Tint + Brow Tidy $65

Brow Wax + Lip Wax $65

Brow Wax + Tint + Lip Wax $80

Brow Wax + Tint + Lash Tint $90

Brow Wax + Tint + Lip Wax + Lash Tint $105

 
The Lashes.
Lash Tint $35

Lift $130 (includes a tint) Please allow for 10-12 weeks in between lift appts.
Any questions please get in touch...
hello@the-lab.com.au
0437334600