Brows, Lashes and Skin Revision
Brows, Lashes and Skin Revision
Brows, Lashes and Skin Revision
Brows, Lashes and Skin Revision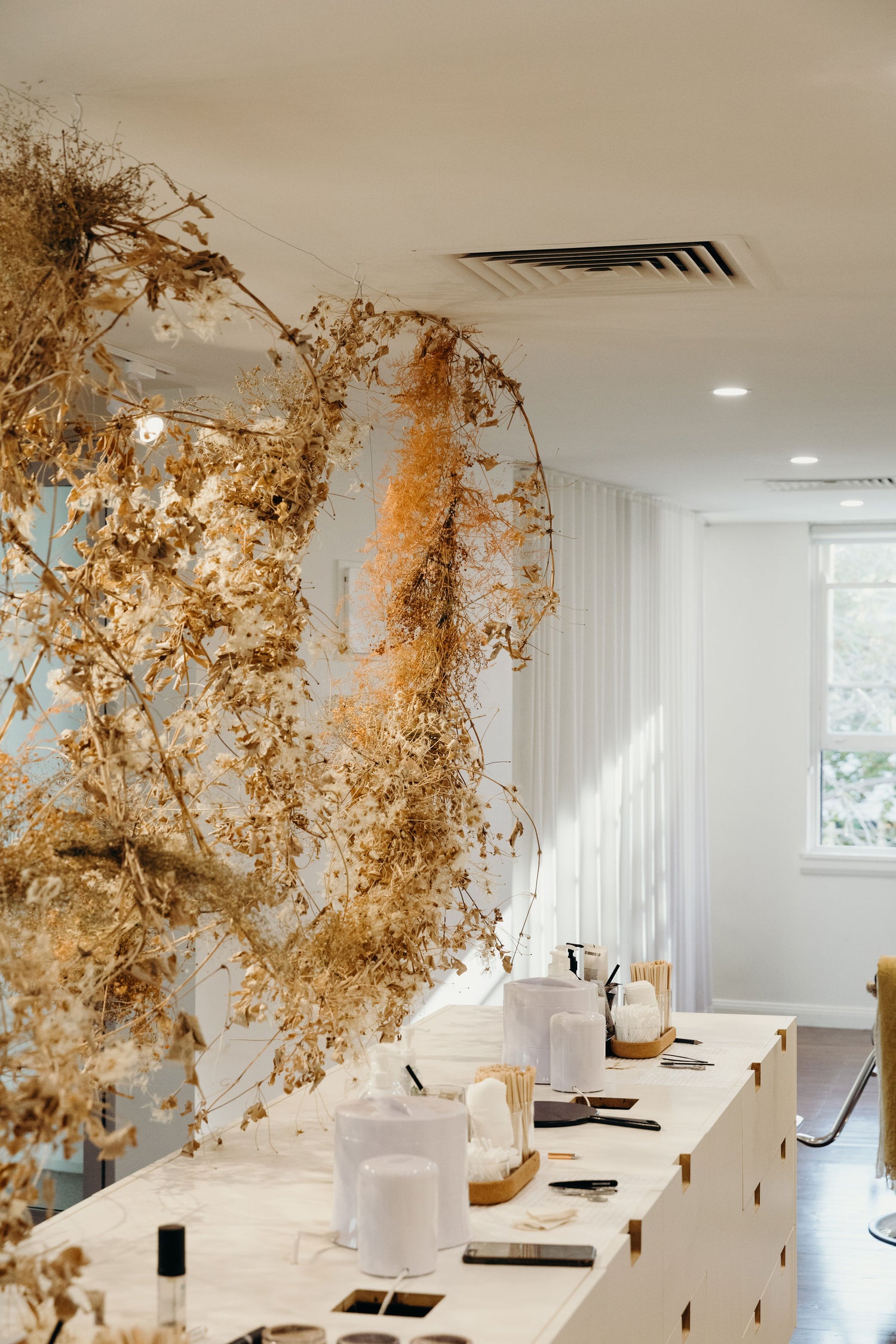 Work Alongside Us.
We want to share our oases with YOU.
We welcome creatives/likeminded humans to work alongside us in our Manuka studio; health & wellness professionals, beauty technicians, tattoo experts, artists alike, small ecommerce business owners, photographers etc.
The Bays.
2x light soaked private rooms available on Sundays, Mondays & Tuesdays with storage, a working bench and beautiful heritage windows looking onto the street.
1x private room available on Sundays, Mondays and Tuesdays with storage, a working bench, and sink.
2x chairs available in our open plan studio for makeup artists, brow technicians and hair stylists. Available 7 days a week working alongside our brow team. the studio offers a lot of natural light and is a very fluid and communal space.
All bays are available for permanent residency or short-stay.
The Hire.
Full studio hire available for photoshoots and events upon request. (Full day and half day flat rates.)
- Please email Hannah@the-lab.com.au or DM our instagram account @itsthelab for all enquiries. We'd love to have you!!! -
Work With Us.
We are looking for amazing humans to join our small team of dedicated beauty gurus!
We are seeking experienced humans in the following roles across both our Canberra and Bondi locations:
Brow Specialist
Lash Lift Specialist
Administrative Manager 
Creative and Marketing operations manager 

Us.
From humble beginnings The Lab has grown to become Canberra's ultimate beauty destination. We are proud of our standing in the Canberra community and our unique approach to beauty and business. We specialise in brow sculpting, lash lifts and skin health. We believe in elevating our client's natural beauty in a fun and supportive environment.
Our clients are our favourite people, we live to give them confidence in their own beauty. The foundation of our fantastic culture is our values – inclusive, fun, authentic and educational.
We offer:
Above award pay
4 day working week
Certain positions are available to work remotely. 
A great work environment in a friendly team
High quality & extensive training and continual development
FRIDAY LUNCHES
Great banter
You.
You are committed to a career in the beauty industry. You want to push the boundaries of the industry and love working in a small team. You have a passion for service delivery, you want the best for your clients and know that sometimes that means going above and beyond.
You have experience in one or more of the above roles and hold a diploma level or certificate IV level qualification in the given area.
 You understand that a reputation like the Lab's is precious and requires hard work and dedication to your craft to maintain. 
You understand the value of your time and that flexible working conditions are key.  
The Role.
We are friendly and fun, but we work hard in a fast-paced environment. 
Experience would be great and is preferred, but we understand everyone has to start somewhere and are willing to train if you're the right person!
We believe in long term career development. Ample training is provided in house and through external training providers during the duration of your employment. \We are dedicated to constantly helping you to learn and up skill in your craft. 
We acknowledge that diversity is something we need to improve on– so we want to encourage all eligible applicants to apply. If you think the application process is a barrier to applying we would be happy to talk through another application process that would suit you.
- Please email Hannah@the-lab.com.au or DM our instagram account @itsthelab for all enquiries. We'd love to have you!!! -
The Treatment Continued
AlphaZyme
Utilising the removal and hydration powers of AHAs and the enzymatic munching action of fruit enzymes Alphazyme helps to dislodge acne impaction, clear pores and revise the skins texture. Perfect for open pores, sun damage and thickened aging skin.
Bihaku
The ultimate brightening facial treatment designed to plump, hydrate and even out skin tone. Using a blend of natural botanical ingredients that eliminate and inhibit pigmentation alongside a targeted group of AHAs Bihaku is specially formulated for people with dark, dull or sun damaged skins.
DPE
DPE gently removes and brightens with amino acids and AHAs while increasing hydration and improving skin functioing. Suitable for various skin conditions.
Desquaplex Pigmentation
A potent formulation designed to brighten the surface of the skin and address the core problem by inhibiting the production of melanin. Targeted towards hyperpigmented skins such as melasmas, uneven darker toned skin, passive and inflammatory pigmentation.
Eliminare
An Acne treatment created to help flush and eradicate deep congestion and redness. Also assists in the reduction of fragile and weakened capillaries and swollen veins by stimulating blood flow to visibly reduce permanent and intermittent redness.
Evacuderm
A targeted treatment for small areas of the face that may be experiencing deep- seated congestion.
Hydradermaze
An advanced treatment program designed to accelerate the results of very congested skin. Formulated using enzymatic exfoliation and AHAs it is also beneficial for ageing, wrinkles and sun damage.
Hydroplex Pigmentation
Designed to address the complex condition of hyperpigmentation it has been developed using a combination of skin brightening, melanin inhibiting, antioxidant, anti inflammatory, hydrating and skin strengthening ingredients.
Lunchtime Peel
The lunchtime peel performs a controlled micro-removal of the epidermis, leaving the skin looking instantly radiant and luminous. It is also a great option to minimise fine lines and wrinkles, minimise open pore and brighten the skin.
Muscle Banding
This treatment is designed to lift and tighten tired, sagging facial muscles by sending deep, contracting signals to the muscle. In fact, any of the 57 muscles of the face, except around the mouth and eyes, can be helped to passively contract and constrict with this treatment.
Alkaline Wash
The most versatile of all the treatments Alkaline wash works with the PH scale of the skin to change it from 4.5-6.8 (normal skin level) to 12 in 3 minutes. This change places the skin into an Alkaline state which dissolves and softens all protein in its path (skin and hair). This also serves to kill acne bacteria and demodox mites that cause rosacea. 
Red Vein Treatment
A versatile treatment to assist in the reduction of fragile and weakened capillaries and swollen veins by strengthening capillary walls. It is also destroys harmful bacteria and fungal or parasitic invasion that can be associated like in the cause of rosacea. It is also beneficial in treating diffused redness, stubborn congestion and red/purple scarring in acne skins.
 A-Lift
This is a 12 week age management and prevention program that aids the lifting and tightening of the skin.
Pro Peel
A resurfacing procedure utilising retinoids and fruit enzymes to regulate skin functioning and remove redundant skin cells to reveal a brighter more even complexion.
Instant Lift.
Remove and LIFT this treatment is great for a special occasion to instantly provide a fresh, bouncy and youthful complexion.